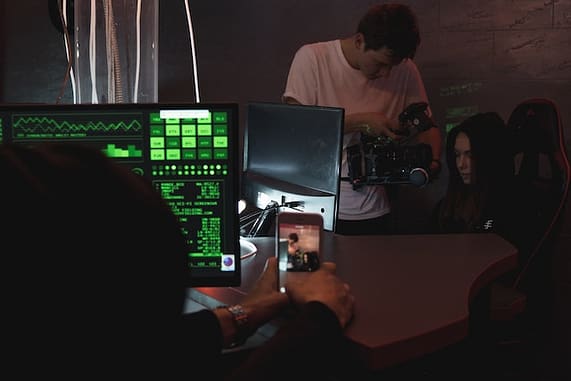 One of the effective ways to manage an evolving healthcare business is to use outsourcing teams. Outsourcing a particular part of your business allows your in-house team members to focus on core competencies.
However, outsourcing software development can be complex and challenging. Healthcare businesses must plan and manage deadlines and deliverables, handle various files and resources, and align the team with the progress of the project. It also includes communication, time tracking, and quality control.
There are various tools available that assist project managers in successfully managing outsourcing partners. Some tools offer complete project management features, while some spotlight critical aspects like collaboration, productivity, time tracking, and bug tracking.
In this blog, we will discuss a list of top 10 tools to successfully manage outsourcing partners and stay on top of your healthcare development project and the best practices for collaborating when outsourcing.
1. Basecamp
Basecamp created in 2004 is a project management and team collaboration software. The earlier version of this software is Basecamp Classic. while the updated one is called Basecamp 3. It offers comprehensive features like file sharing, file storing, and messaging. It best suits small to medium-sized businesses seeking simple task management features.
Features of Basecamp
It offers task management, file sharing, communication, and progress tracking features.
The Basecamp app offers task schedules, to-do lists, message boards, file storage, and real-time group chat. It streamlines project information and facilitates team communication, resulting in improved productivity.
It provides an easy-to-use intuitive interface with centralized communication and document-sharing functions.
2. Redbooth
Redbooth is an easy-to-use online cloud-based project management solution. It focuses on collaboration and communication suitable for small to medium to large enterprises in all industries. Redbooth can be integrated with multiple third-party applications to perform additional tasks such as documents and file sharing with other teammates. These applications include Outlook, MS Project, and Evernote.
In addition to that Redbooth supports various languages such as English, French, German, Italian, Spanish, Portuguese, Chinese, and Japanese. There are dedicated Android and iOS applications for Redbooth which can be assessed through mobile devices such as laptops, tablets, and smartphones.
Features of Redbooth
It converts email into tasks.
It provides a central repository for task management. High-priority tasks can be urgently prioritized and team members can follow the tags and go after those tasks.
Redbooth timeline view offers a Gantt chart to track project progress, add tasks, and drag and drop to change the dates.
The intuitive dashboard of Redbooth provides valuable insights into team performance, strategically allocates work to team members on customizable Kanban boards, and identifies the risk early on.
It facilitates real-time communication such as HD video conferencing for up to 100 people, a screen sharing option, and group chats with the team.
It offers role-based permission to access the projects.
3. Process Street
Process Street is an AI driven process management platform. It offers businesses straightforward and realistic approaches to automate repetitive tasks or procedures. This platform helps businesses to build and track their processes using superpowered checklists. It helps them in better scaling, minimizing mistakes, and saving money. It is best suited for small/medium businesses to large enterprises (>10,000).
Features of Process Street
It offers a very intuitive and easy-to-learn dashboard, which includes a Library, Reports, and your Inbox.
It enhances intercompany collaboration with the guest user by providing role-based 'user permission.'
Its workflow allows two types of assignments: role-based and task-based, making it easier for the project manager to assign tasks.
Process Street instant update features maximize the flexibility of workflows.
Its no-code workflow creation tools offer a variety of form fields.
Its conditional logic features allow you to create dynamic workflow runs using if-this-then-that logic.
4. Asana
Asana is web-based task management and collaboration software that helps team members organize, collaborate, plan, and execute tasks. It also helps in task tracking, creating advanced to-do lists, managing assignments, exchanging related files, and many more.
Features of Asana
Communication tool features help in tracking all your project-related messages with associated tasks. One can attach tasks to messages and utilize project conversations on ongoing discussions.
Managing and reporting features allow project managers to keep project updates, organize, and send update reminders when needed.
app integration with Power BI, Microsoft Team, Zoom, Outlook, Gmail, and Slack for seamless communication.
5. Teamwork Projects
Teamwork is a project management software specifically designed for team management in the first place. It offers a broad range of features that facilitate real time collaboration and workload management. It helps deliver projects on time and within budget and analyze the profitability in one platform. Teamwork is a suite of integrated solutions such as knowledge sharing and customer relationship management making it the best choice for business owners.
Features of Teamwork Projects
Teamworks project views feature includes lists, tables, boards and Gantt.
It is integrated with over 350+ tools.
Its Google Chrome extension and Gmail add on allow users to navigate the tool from their browser and create task lists via the Gmail App.
Its unique project risk management features provide detailed information about risk possibilities.
Time tracking and resource management capability are handy for contractors and location-independent teams.
6. Liquid Planner
Liquid Planner is a project management software created for teams to prioritize, predict and perform tasks efficiently. It helps to align resources to the projects with priorities and ensure the right people are working on the right task at the right time.
Features of Liquid Planner
Its innovative schedule features adapt to the project or priorities change. The project deliverable dates and deadlines also get modified accordingly.
Its resource management features provide a resource workload report of your assignments for team.
Its cross-project visibility features allow you to customize and share the dashboard with the clients and other stakeholders. This feature provides an instant look at the team's progress, risk and project budget.
It offers contextual collaboration using mentions, hashtags, and integrations with third party tools like Google Drive, Dropbox and more.
LiquidPlanner's integrated time and budget tracking features allow you to amplify the ROI of your team and assign costs.
Its advanced analytics features measure project performance, utilization of resources, baseline trends, profit and cost and client portfolios.
7. Worksection
The work section is a cloud-based project management solution. It offers a simple and intuitive interface that makes it easy to plan and manage complex projects, control deadlines and budgets, generate reports, and coordinate with the team members. It provides a Gantt chart, Kanban dashboards, and various integrations that help businesses manage projects, track tasks, and communicate effectively with the team members.
Features of WorkSection:
It enables project planning using Scrum, Agile, or Waterfall methodologies.
It provides time tracking and finances for projects and tasks.
WorkSection offers a task planning feature using a Gantt chart and task tracking using Kanban boards.
Team chat under each assigned task.
8.Yammer
Yammer is an enterprise-level social networking platform from Microsoft 365. It is used by people from different departments, like-minded employees, or teams working on the same project to communicate effectively with each other. Yammer is a private network protecting Yammer messages, groups, following Yammer users, attachments, feeds, tags, and searches. The search option offers basic and advanced features, which assist in exact search in the network.
Features of Yammer
It allows you to initiate public or private communities based on the organization's structure, interests, or projects, making it easy to connect with the people you need to work with, irrespective of their location.
Yammer conversation features are similar to any social media posts. One can share text, links, images, and videos; other employees can reply, like, and share your posts.
Its file-sharing features allow employees to share files both internally and externally.
Yammer's group feature is similar to any other community but for specific purposes, such as managing a project or coordinating an event.
Its polls and survey features are an excellent way to get feedback from colleagues on new ideas, projects, and other significant topics.
Yammer can be integrated with other Microsoft 365 suite products like Teams, SharePoint and Outlook.
9. Jira
JIRA is a suite of agile work management solutions developed by Atlassian. It empowers the collaboration of teams of all sizes to track work and manage projects. It is highly customizable which makes it adaptable to many workflows. The JIRA intuitive dashboard contains several useful functions and features that enable easy handling of issues. Some of JIRA products are tweaked for all teams and organizations, including IT, marketing, operations, finance, HR, legal and other departments.
Features of JIRA:
Tracking team regarding all aspects of the projects, including tasks, bugs, issues and requirements.
Provides a centralized place to track and manage issues from creation to resolution.
JIRA offers a customized workflow to match the processes of any team.
It makes it easy for teams to collaborate on projects with features such as comments, attachments and mentions.
Provides a variety of reports to track teams' progress and identify areas for improvement.
JIRA integration is possible with various tools like Confluence, Slack and GitHub.
10. Flow
Flow is a flexible, customizable, cloud based task project management software for teams. It can help automate your project management activities and can be easily installed on Mac, Android, iOS and Windows.
Features of Flow:
Flow task management features assist the team in creating, assigning, and tracking tasks. Users can create tasks from anywhere set priorities, add due dates, and attach files. The task view includes Kanban boards, lists and calendars.
Its project management features assist the team in planning, organizing, and executing projects. Users can create projects using various templates break them down into tasks and assign tasks to team members.
It has timeline features that help teams to stay connected and collaborate on projects. Users can comment on tasks, projects, and timelines. Flow also offers a built-in chat feature for real-time communication.
Flow can be integrated with various popular tools, including Slack, Microsoft Teams, Google Drive and Jira. This allows teams to store all project information in one place and avoid switching between different tools.
Best Practices for Collaborating When Outsourcing
Do your due diligence
While choosing an outsourcing software development partner, in cases like hiring an IoT developer, conduct comprehensive research and analysis to evaluate potential vendors. It includes assessing past performance, portfolios and capabilities. This process ensures informed decision making and minimizes risks when collaborating with external outsourcing partners.
Define Clear Requirements
Defining clear requirements is the key to outsourcing software development projects. It includes determining precise project specifications, objectives, and expectations. It assists client and outsourcing partners to have a shared understanding of the scope of project, deliverables, timelines and quality standards, reducing misunderstandings and enhancing collaboration efficiency.
Establish Regular Communication Channels
Establishing regular communication channels is crucial for successful software outsourcing. It ensures consistent updates, problem solving and alignment between the client and outsourcing partner. Scheduled meetings, email updates and instant messaging tools facilitate transparency, clarity and the ability to address issues promptly ultimately fostering a more productive and efficient partnership.
Be Flexible and Adaptable
Being flexible and adaptable in outsourcing collaborations means accommodating changes adjusting to the partner's needs and embracing evolving project requirements. It fosters better communication problem solving and a productive partnership ultimately leading to successful business outcomes.
Provide Regular Feedback
Regular feedback is essential to maintain alignment with project goals, ensure quality and foster open communication. Regular feedback ensures timely course corrections making the outsourcing partner more effective and productive.
Build Trust and Rapport
To build trust and rapport start with clear communication, set expectations and maintain transparency regular updates and room for open dialogue trust. Valuing the partner's expertise solidifies the relationship, leading to successful outcomes and long-term partnerships.
Conclusion
With so many software options available it can be challenging for healthcare businesses to know which project management software best suits them. Nonetheless, the significant thing to consider is to list the primary needs of your outsourced projects and how effectively you can manage them. Regular communication and efficient coordination between the product owners and the software development team are necessary to gain trust among the stakeholders. Therefore it is significant to use project management software for successful healthcare software development outsourcing.