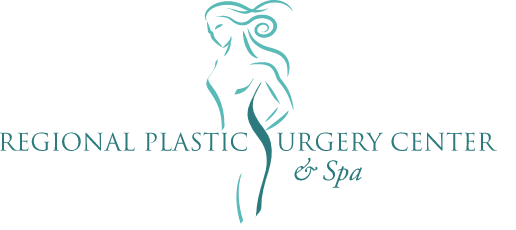 With the advancement of glamour and the fashion industry, people desire to look attractive and beautiful. In an urge to have perfect bodies and features, plastic surgeries have become trendy these days. For jaw-dropping result.
We notice body or feature changes in many celebrity models and social media influencers nowadays. Even common people also want to improve themselves with the help of plastic surgeries. There was a time when plastic surgeries use to take place for birth defects or accidental defects. But nowadays, we notice that the ratio of plastic surgery to improve appearance has increased drastically.
It is not necessary for your plastic surgery will always be successful. There are many people who have spoiled their natural appearance by doing numerous plastic surgeries. The main reason for the plastic surgery disaster is people opt for unprofessional plastic surgeons. When you get proper professional help from places like the plastic surgery center, it is rare that any mishap will happen. You will likely improve your appearance.
What Is a Regional Plastic Surgery Center?
A surgery center is a place where you can get different types of surgical and non-surgical aesthetic cosmetic surgeries. Whether it is breast implants, Botox, liposuction, or a whole mommy makeover it offers multiple services to its clients.
They have a huge team of experienced plastic surgeons like Dr. Denton Watumull, Dr. Lemmon, Dr. Chase Derrick, Dr. Bruce Byrne, Dr. Derrick Rapp, and Dr. Chirag Mehta. All these doctors have expertise in changing and enhancing the natural looks of people.
Whether you desire a single surgical or non-surgical procedure or you want to transform your whole body, they offer plenty of body, face, and breast treatments. Some of their surgeons also specialize in orthopedics and have expertise in hand surgeries.
The Services They Provide
Following are the major plastic surgery procedures and skincare treatments that regional plastic surgery center provides
Breast augmentation
breast reduction
breast lift
breast revision surgery
breast reconstruction
Tummy tuck
rhinoplasty
liposuction
facelift
Otoplasty
eyelid surgery
lip augmentation
Brow lift
Botox
Skin resurfacing
chemical peel
Radiesse
Juvederm
Juvederm volume
Sculptra aesthetic
laser skin resurfacing
As mentioned earlier, apart from plastic surgeries their certified plastic surgeons also have expertise in orthopedics. They can perform lower and upper hand extremity rehabilitation.
Facilities They Provide
Regional plastic have the most advanced and latest technology. They offer procedures to enhance your body and face. Since they know how crucial plastic surgery is, it can change your features for a lifetime, they perform every surgical or non-surgical procedure with excellence.
They have the most advanced treatments and technology related to plastic surgery. They are available in different areas like rockfall, Richardson, McKinney, and Sherman. You can visit a center near to your residence.
Before any plastic surgery, they perform an initial evaluation of the patients. It is to check whether the person who desires cosmetic surgery is medically fit for the procedure or not. According to the evaluation, a customized plastic surgery plan is designed for the individual.
Bottom line
A plastic surgery disaster can become sorrow and grief in life therefore, it is necessary you select a professional place for the procedure. We will recommend regional plastic surgery center because they use the latest techniques and have skilled professionals to perform the procedure.