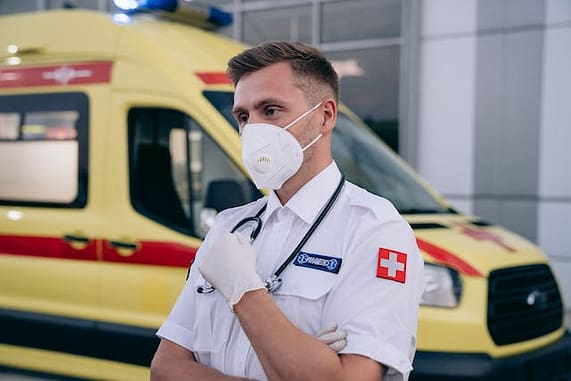 Ever wondered what it takes to save lives? You've come to the right place if you're considering paramedic jobs.
This article will walk you through the essential skills and qualifications you need to succeed in this challenging yet rewarding career. You will learn about the educational requirements, necessary certifications, and the blend of technical and soft skills that could make you stand out in emergency medical services.
So buckle up, and let's dive right in!
Education Requirements and Certifications
Before you can become a paramedic, you need to have at least a high school education. After that, you'll need to finish an official paramedic training program. This could take six months to two years.
Most of the time, community colleges and technical schools offer these programs. They combine classroom learning with real-world practice in ambulances and hospital emergency rooms.
The next step is to get a state license by passing the National Registry of Emergency Medical Technicians (NREMT) test after you're done with your training. Having specialized certifications like MyCPR NOW certifications can show that a paramedic is even more dedicated to upholding the greatest standards in emergency medical care and life-saving techniques.
Emergency Medical Skills
Aside from the educational requirements and a paramedic certification, these professionals must possess various lifesaving skills. Some of these essential skills include:
Advanced Life Support (ALS)
Paramedics are taught to use advanced life support methods to bring critically ill patients back to life. These include intubation, medication administration, and defibrillator use.
Cardiopulmonary Resuscitation (CPR)
This is a basic skill that all rescuers need to have to save lives. It includes pressing on the patient's chest and giving them artificial breathing to keep their blood moving.
First Aid
In an emergency, paramedics are often the first to arrive, so they need to know how to do basic first aid like stopping bleeding, immobilizing fractures, and giving air.
Critical Thinking and Problem-Solving
When things get tough, paramedics have to be able to think quickly and decide what to do. They need to be able to correctly judge a patient's condition and figure out the best way to help them based on their available resources. You need to be able to think critically, solve problems, and communicate well with other people on the team.
Empathy and Compassion
As a paramedic, you will encounter people from all walks of life, some experiencing the worst moments of their lives. This is why having empathy and compassion are crucial qualities to possess. You must provide emotional support to patients and their families during traumatic events, which requires strong empathy and understanding.
Physical and Mental Endurance
Working as a paramedic can be hard on the body and mind because you must work long shifts and tough conditions. This is why being physically fit and mentally tough are important skills for a paramedic. You will need to be able to move around in small areas, lift and carry heavy things, and keep your cool when things get tough.
Unlocking the Potential of Paramedic Jobs
Becoming a paramedic requires dedication and a desire to help others. If saving lives excites you, paramedic jobs might be the fitting choice for you. Remember, it's not just about the required skills and qualifications.
Your journey into your paramedicine career begins here. Are you ready to step into this rewarding career?
Is this article what you were seeking? If so, our blog contains a wealth of helpful content.