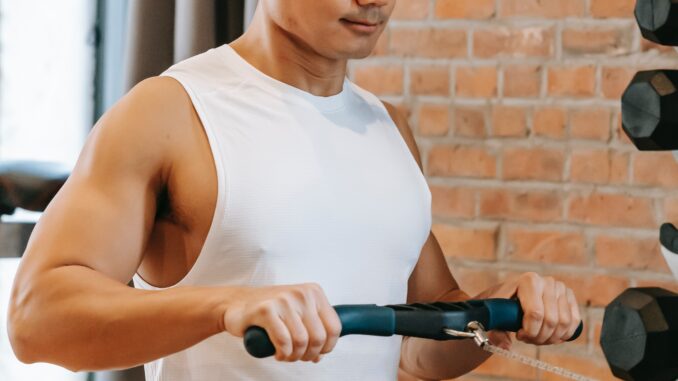 The global fitness industry will be around $81 billion by 2023. As the pandemic suffocates the world, fitness continues to be important.
As fitness as a whole continues to grow, so do fitness industry jobs. Everyone needs to stay in shape, and businesses need to look good to sell their products and services.
So, what career should you have in mind? How can you enter the fitness industry in 2023? Read on to learn about the best fitness industry jobs!
Physical Therapist
Being a physical therapist is an excellent new career for fitness industry jobs in 2023. With an aging population, there will be a higher demand for their specialization.
Additionally, physical therapy benefits those recovering from accidents and surgeries. It also helps in treating chronic pain. Therapists specialize in creating individualized plans to promote recovery.
Overall, physical therapists help improve the quality of life and maintain the physical health of people. Furthermore, they have the opportunity to specialize in areas such as sports medicine and pediatric care.
Nutritionist
Nutritionists have the potential to be some of the best fitness industry jobs in 2023. Nutritionists have the ability to help people maintain a balanced diet to reach their desired fitness goals. They can create customized meal plans to ensure proper nutrition.
Nutritionists help promote sports nutrition and healthy eating habits. They can even identify alternative diets for their clients with digestive issues and food allergies.
Nutritionists can use their expertise to advance their client's health. They can also help clients prevent illnesses through better food choices. Being a nutritionist gives individuals the opportunity to help people through food.
Fitness Instructor
People of all ages and abilities are attempting to stay fit and healthy. They can benefit greatly from the guidance of a knowledgeable and experienced instructor.
Instructors can help people stay motivated and create effective workout routines tailored to each individual's goals. As the demand for trainers increases, instructors will be able to specialize in different areas.
Fitness instructors who have the best combination of knowledge, experience, and customer service skills will be the most successful.
As a fitness instructor, one will be teaching classes and leading group exercise activities. One will provide advice on health and nutrition and individual consultation services.
Personal Trainer
Personal trainer jobs will continue to be a cornerstone of the industry in 2023. They provide those with a passion for health and fitness an opportunity to make a living.
Personal trainers will be able to use their skill sets to create unique training plans for a range of clients and monitor their progress. Trainers with CPT – Personal Trainer Certification and added expertise will be highly sought after to set personal trainers apart from the competition.
In addition, personal trainers must be knowledgeable in health and nutrition. They also must have excellent communication and customer service skills and be able to motivate their clients.
Best Fitness Industry Jobs
The fitness industry is evolving fast, and the best fitness-related jobs will continue to change in the near future. If you're looking to get involved in the fitness industry, research the current trends and figure out which direction works best for you.
You also have to have a passion for fitness and a willingness to always stay ahead of the curve. Take the first step today. Explore the best fitness industry jobs in 2023 have in store for you!
For more career advice, check out our blog posts regularly!