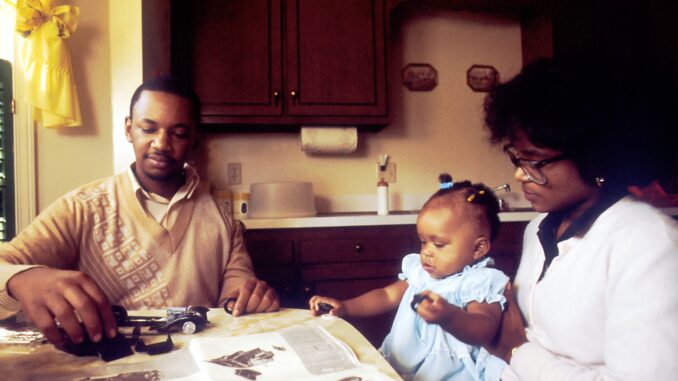 Considering the lifestyle changes across the world, you would agree that medical insurance for your family is necessary. Due to environmental degradation caused by climate changes, countries worldwide are experiencing extreme temperatures leading to several health challenges.
Studies indicate that extreme heat waves or cold weather have impacted the environment leading to illness and even deaths.
Medical expenditures rise daily due to pressure from hectic lifestyles and severe health challenges. Family health expenditure is also on the rise.

A family medical insurance will help you cope with the prevailing health challenges you may experience now or in the future. This article will show you why medical insurance is essential for your family.
Every Member of Your Family is Covered
Under a family insurance policy cover, every family member is insured. When you, your spouse, or any family member falls sick, they can benefit from this insurance coverage.

Unlike the individual insurance plan that covers only a single individual, your entire family is protected and insured. Instead of having separate coverage for everyone in the family, you'll get more benefits from family medical insurance.
Also Read: How To Choose Best Shooting Ear Plugs for Healthy Ear?
Suppose your family is insured as a single policy. In that case, every member of the family can benefit from it because each of the family members will have access to the entire sum whenever any of them falls sick.
A family floater plan that covers all the family members under a single sum is the best for you. It's an umbrella coverage that allows everyone to benefit from the plan.
Covers Pre and Post-Natal Expenses

Medical insurance is a must for your family because it covers pre- and post-natal hospital bills. Instead of paying differently for pregnancy-related expenses, family medical insurance coverage offers you all medical expenses regarding child delivery.
Under family medical insurance, you get medicare for maternity and after birth, including for your new baby. You can easily include your new baby in the insurance plan, provided you pay the premium.
Health insurance for your family is essential if you're still bearing children.
Cheaper Than Individual Coverage
You will spend close to a fortune if you have to do separate medical insurance for each family member. But with family medical insurance, you save money from the premium.
It is more economically viable and affordable to have comprehensive family medical insurance. For example, if you have an aged parent or family member with chronic illness, it would be best to have family medical insurance.
With the rising cost of medical bills, especially if one of your family members has to undergo surgery, the family medical insurance coverage will be beneficial and cost-effective.
Family medical insurance is the best way to manage your medical bills because it allows each member to get coverage at an affordable cost.
Family medical insurance saves money because each family member is covered under a single policy, unlike the individual insurance plan, which costs much more.
Best for Emergency Situation

One of the best ways to handle an emergency is to provide health insurance for your family.
Accidents can occur anytime. If anyone is susceptible to injury, family medical insurance will be an excellent option to cover such emergency needs.
No one wants to run helter-skelter during emergencies, so the best option is to cover your household with family health insurance.
To guarantee peace of mind regarding your family's health concerns, you must buy health insurance to keep them safe and protected in an emergency.
To Complement Your Employer's Insurance Cover
If you're fortunate to have health insurance from your company, it's likely to include your family members. But the truth is that such health insurance can only last as long as you're employed with the company.

A family floater can complement your company's insurance policy. If you're out of a job or change jobs, your family insurance offers protection during the period.
Relying solely on your organization's insurance cover for your family is inadequate. You can include any feature not covered by your employer in your family insurance. An example is Covid – 19.
The good thing about your family health insurance is that you can add a new member to the existing policy and include any aspect not covered by your organization's insurance policy.

Conclusion
There are several benefits of family health insurance. Family medical insurance is affordable and gives you peace in times of need. It can cover from common prescription drugs and ambulance rides to hospitalization.
Families without health insurance coverage are likely to suffer higher morbidity. Unforeseen circumstances can occur at any time. Responding to such an unexpected situation can be costly if the family has no medical insurance plan.
With a suitable family health insurance plan, you can quickly access the necessary healthcare services for your family at affordable costs. If you don't have family insurance yet, you should consult a professional immediately.