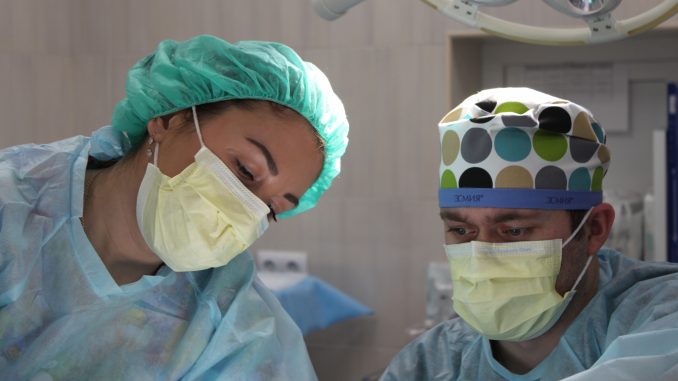 Nursing roles can be entered via a number of educational pathways or training types. They can be tailored by specialty or certification, and advanced as time and budget allows for higher levels of education.
If you aspire to advance your nursing career quickly, it's advantageous to know the nuances and characteristics of different degree types and what they will allow you to do so that you can plan strategically. This will help you advance your nursing career as quickly as you wish and save yourself time and resources along the way.
Associate Degrees and Certification Programs
For those who are interested in entering the workforce quickly, nursing certification programs are available that can sometimes take as little as one year to 18 months to complete.
While these programs afford limited access to career entry points and won't make you eligible for many higher-level nursing positions, they will allow you to enter the workforce.
Individuals choose this route to be able to start working as soon as possible, or to experience employment as a nurse with a minimum investment of time, energy, and money in an educational program in order to make sure the career path is one they are interested in pursuing.
What a BSN Will Allow You to Do
Having earned a Bachelor of Science in Nursing (BSN) is a minimum requirement to qualify for many nursing positions. If you are relatively sure that nursing is the career path you'd like to pursue, earning a BSN right away rather than first obtaining a standalone accreditation or Associate degree can save you time and money in the long run.
Having a BSN will allow you access to more job opportunities and take on more care responsibilities within those placements. BSN degrees are also the minimum requirement for advancing your nursing qualifications to the next stage.
BSN's are usually considered the standard entry-level degree. They provide a robust foundation and make a wide variety of nursing opportunities available. Some nurses enjoy fulfilling nursing careers without ever needing to earn a more advanced degree than a BSN.
How an MSN Can Elevate Your Career
There are a few reasons nursing professionals might choose to earn graduate or postgraduate degrees.
Advanced degrees allow nurses to take on more leadership, management, or oversight or pursue senior positions within their organizations; make them eligible for higher-paid positions; and allow them to perform more technical, advanced, or robust elements of care provision. They afford the opportunity to practice with less oversight from other medical professionals such as physicians or MDs.
For individuals that would be interested in these types of nursing opportunities, pursuing a higher-level degree can often be the quickest way to achieve the type of career or role you are looking for.
MSN Types and Specializations
An MSN degree can come in a variety of subtypes. A few common ones are listed here but there are more specialties available if you are interested in a different practice area. It's a good idea to do some research on the varieties of MSN degrees available before choosing one.
Nursing Administration and Management
This is a good choice for those who are interested in the managerial side of nursing practice. Nurses that earn this type of MSN often go on to become floor or ward managers, work within the administrative side of a medical facility or hospital or teach or facilitate nursing education.
Family Nurse Practitioner
An MSN in Family Nurse Practitionership is an effective choice for those who are interested in elevating their autonomy and the types of care they can provide for patients. Like other MSN specialties, this degree type can be earned by completing various MSN FNP online programs that are available through many well-respected educational institutions.
In some states, FNPs can provide care autonomously and even manage their own practices.
Public Health
MSN degrees in the area of public health prepare nurses for involvement in more institutional, strategic, or high-level decision-making processes. Public health positions can be found not only in hospitals but in government, lobbying organizations, educational institutions, and more.
Those that enter the realm of public health tend to work more within research, policy creation, and community engagement rather than in patient care provision.
The Upper Threshold: Becoming an APRN
With an MSN degree and some additional training or certifications depending on specialty type, you can achieve the rank of Advanced Practice Registered Nurse (APRN). APRNs are, for all practical purposes, the highest-ranking nursing professionals in the workforce. APRNs have the most oversight and usually claim the highest salary expectancies across their many possible position types.
There are four categories of APRN. These are listed here:
A Nurse Practitioner (NP) can specialize in a number of specific practice areas. Depending on the state where they practice, NPs can often function nearly or fully autonomously (i.e. without oversight from higher-ranked medical professionals).
A Certified Nurse Midwife (CNM) specializes in childbirth and midwifery. A CNM can often be involved in a mother's pregnancy from early in the gestation period until after giving birth.
A Clinical Nurse Specialist (CNS) role often centers around understanding, implementing, enforcing, and improving nursing or medical care best practice. CNSs often hold research-oriented, managerial, or educational roles.
A Certified Registered Nurse Anesthetist (CRNA) is responsible for administering anesthesia, monitoring a patient's vital signs while undergoing medical procedures. This is a highly technical role and requires a high level of precision and focus. CRNAs are amongst the highest-paid nurses in the industry.
Pursuing the Next Step in Your Nursing Career
Whether you are already an advanced degree holder within the field of nursing and are exploring your options for further specialization or haven't decided whether nursing is the career you plan to pursue, it is helpful to be aware of the various opportunities and pathways within the nursing landscape.
Mapping your route strategically will help you advance your nursing career quickly and efficiently.