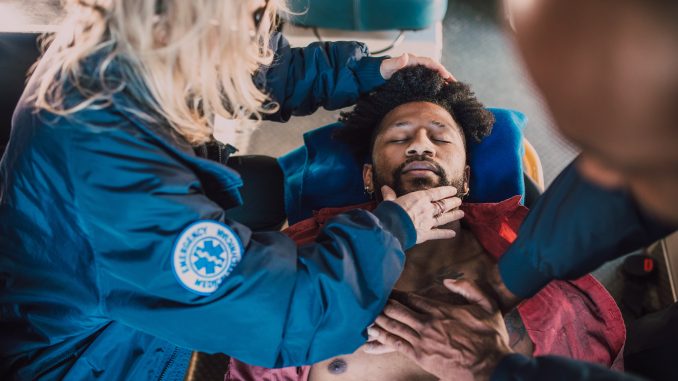 Emergencies may happen at any time and anywhere. They can range from natural disasters like hurricanes, tornadoes, or earthquakes to artificial incidents like terrorist attacks, shootings, or accidents. Responding promptly and effectively can be the deciding factor between survival and fatality. That's why first aid cpr training is essential for individuals and organizations alike.
Numerous programs are available, but how do you decide which suits your needs? This blog post discusses the key factors to consider when selecting a first aid cpr training.
Identify Your Needs
You must first pinpoint your specific needs to find the ideal training program. Are you an individual who wants to be prepared for emergencies in your home or community? Are you a member of an organization that requires workplace emergency response training for your employees?
Choosing a program tailored to your needs is important since different programs are designed for different purposes. For example, if you want to be prepared for emergencies in your community, consider a basic first aid and CPR course. If you belong to an organization, enrolling in more extensive training programs that tackle fire safety, evacuation procedures, and how to respond to active shooter situations may be necessary.
Research Accreditation and Certification
When selecting an emergency training program, choosing one accredited and certified is essential. Accreditation ensures that the training program meets specific standards of quality and effectiveness, while certification confirms that the program has been reviewed and approved by an independent third-party organization.
Look for training programs accredited by recognised organizations such as the American Heart Association, the Red Cross, or the Occupational Safety and Health Administration (OSHA). Rest assured that you are receiving top-notch emergency training from these organizations, as their programs adhere to strict standards.
Consider the Format and Delivery Method
Programmes like first aid cpr training can be delivered in various formats, including in-person classes, online courses, and hybrid programs that combine both formats. It's essential to consider which delivery method will work best for you based on your schedule, learning style, and the specific skills you need to learn.
Attending in-person classes provides hands-on training and the chance to ask questions and engage with instructors and peers. Unfortunately, this option may not be suitable for individuals with busy schedules or living in remote areas. Online courses allow learners to study at their own pace and convenience. Still, they may not provide the same interaction and practical experience as traditional courses.
Consider the Instructor's Qualifications and Experience
When selecting a program, it's essential to consider the instructor's qualifications and experience. Look for certified instructors with experience in emergency response, whether through previous employment or volunteer work. They should also have experience teaching the specific skills covered in the training program.
In addition, consider the instructor's teaching style and communication skills. You want an instructor who can effectively communicate complex information and is approachable and patient when answering questions.
Read Reviews and Ask for Recommendations
The best way to evaluate the quality of an emergency training program is to read reviews from previous participants. Look for reviews on the training program's website, social media pages, or third-party review sites like Yelp or Google.
If you know someone who has completed emergency training before, it can be helpful to ask them for recommendations. Consider asking for the opinions of your acquaintances, such as friends, family members, or colleagues. They can provide valuable insights into the quality of the training program and the instructor's effectiveness.
Final Thoughts
Programs like first aid cpr training are essential for individuals and organizations alike. By choosing the right program, you can be better prepared to respond quickly and effectively in an emergency.
When selecting an emergency training program, consider your needs, research the accreditation and certification, delivery method, instructor qualifications and experience, and read reviews and ask for recommendations.