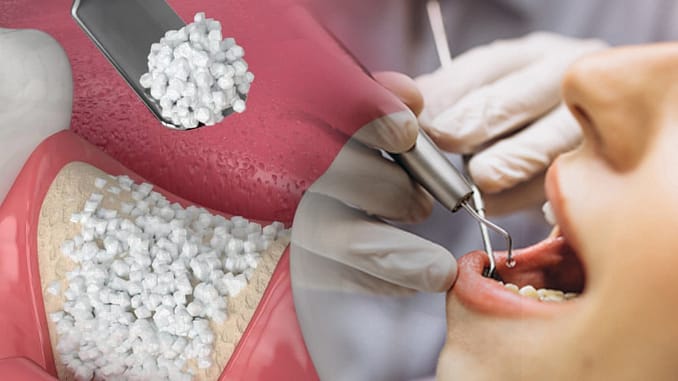 What is Bone Graft Dental all About?
A dental bone graft is very much essential when bone loss has occurred in the jaw. This procedure is generally performed before the dental implant placement or when the bone loss is adversely affecting the neighbouring teeth.
A Detailed Procedure of Dental Bone Graft
There are a lot of ways dental bone grafting can be performed, but the basic procedure remains the same: An oral surgeon or dentist makes an incision in the jaw & grafts & attaches other bone material to the jaw.
There are many bone graft for dental implant complications, and it is generally implemented if someone has lost one or more than one adult teeth or suffering from gum disease. Both of these cases can lead to bone loss in the jaw. The most preferred approach for dental bone grafting is to use an own bone from the tibia, hip, or back of the jaw.
This is called an autograft. Autografts are usually regarded as the "gold standard," because they increase bony support in the jaw & promote a new bone formation & faster healing.
In a research study, it was discovered that a bone graft was necessary to treat the defected area during implant surgery. More than 50% of the sextants (i.e. around 54.3 %) require a bone graft for implant installation. Anterior maxillary sextant needs bone graft in about 77.23 % of the total cases.
What To Expect After Dental Bone Graft?
After undergoing dental bone graft complications in surgery, an individual can expect some sort of pain or discomfort. The dentist is likely to prescribe some kind of effective antibiotics and pain management medications to help him/her feel much more comfortable during the time of recovery & it also helps prevent infections.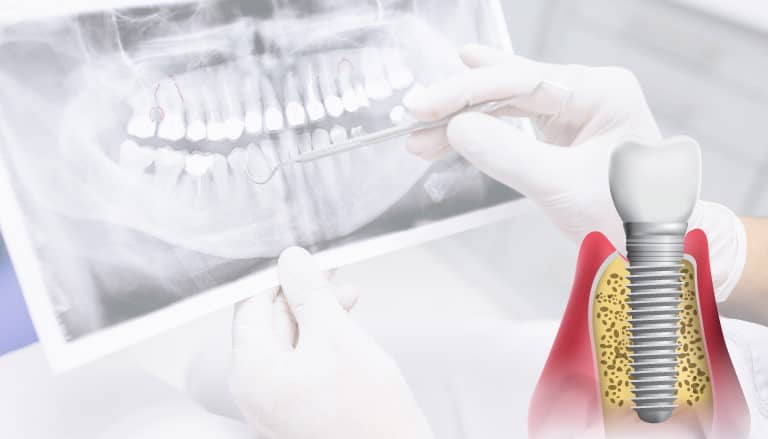 The Various Dental Bone Graft Healing Stages
a.) The Healing of An Individual's Gums From The Incision
In the bone graft healing stages, the incision of the gums takes much less time to heal, usually within a time span of a couple of weeks or even sooner than that.
b.) Healing of The Grafted Area.
Tooth extraction and bone graft healing generally take more time. The area where the grafting material is applied consumes more time to get back to its normal stage, sometimes as long as a period of nine months.
The aftercare for a bone graft is mainly about caring for the incision wound & being careful about what food an individual chews. Maintaining a high-quality oral care routine will help to keep the mouth & incision clean? An individual can chew on the opposite side of that of the incision area until and unless it is healed. One also needs to be highly careful about what he/she chews on after the incision heals so that the bone graft can have enough time to heal.
The Usage of Bone Grafts For Dental Implant
The usage of the bone grafts in dental implants is generally done to help prevent dental bone graft pain and facilitate dental bone graft healing along with long-term health problems that are associated with tooth loss & gum disease, as well as to provide sufficient bone material for supporting the dental implants. This common procedure is usually very much safe & well-tolerated, though there are many risks of side effects & complications. The best bone graft material for a dental implant is Hydroxyapatite, a synthetic bone graft, which is most widely used currently due to its hardness, osteoconduction, and acceptability by bone.
Bone grafting is not at all mandatory for dental implant placement, but there are some cases in which this procedure is indicated. It can help immensely in the improvement of the patient's chances of good treatment outcomes, thereby helping in dental bone graft recovery. Only the surgeon can determine the required urgency for a bone graft, often with the help of special imaging technology. As per a vital research study, it was discovered that more than 2 million bone grafting procedures are performed every single year, with more than around 500,000 implanted in the United States alone.
Some of the genuine Signs of failed dental bone graft
Some of the sure-shot signs that the dental bone graft has resulted in an utter failure include:
Occurrence of drainage or Pus from the bone graft site.
Pain or swelling that worsens after the completion of the first week.
No improvement in jawbone volume.
Gum recession (i.e. when the gum pulls away from the teeth).
Actual estimations of the Dental bone graft cost
The price of a bone graft will vary entirely depending upon the type of graft that the dental surgeon uses, the amount of pre-existing bone mass in your jaw, & the duration of the surgery. On average, though, an individual can expect the average cost of dental implant with a bone graft at around $(300 to 3,000) per graft. These costs are also affected by several other market environment factors.
A brief idea on the Dental Bone Graft Substitutes Market
The Dental Bone graft substitutes are also known as ceramic-based bone graft substitutes that include calcium sulfate, calcium phosphate, and bioglass that are used alone or in combination; for example, ProOsteon, OsteoGraf, OsteoSet, etc. The Bone graft substitutes are widely available based on silica, synthetic alumina chemistry, and natural calcium salts (phosphate, sulfate, carbonate, & hydroxide) & these materials are often combined with natural polymers like collagen, & synthetic polymers such as PHEMA, PMMA, & UHMWPE. With an overall market size of USD 550 Mn in 2020, the market is poised to grow up to a value of nearly USD 995.24 Mn by 2030 with a CAGR of around 6.11%. The European Union held the largest proportion of the market share with nearly 39% in 2020, followed by the North American territory.
CONCLUSION
It is expected that the usage of dental bone grafts will increase exponentially in the upcoming years, which will, in turn, drive the overall market growth. Moreover, one of the major reasons for which the surgeons prefer dental bone graft treatment is due to its higher success rates and survival rates. As per a research study, it was discovered that dental bone grafts have around 99.6% survival rate & 66.06% success rate. Allografts have an almost 90.9% survival rate & nearly 82.8% success rate.