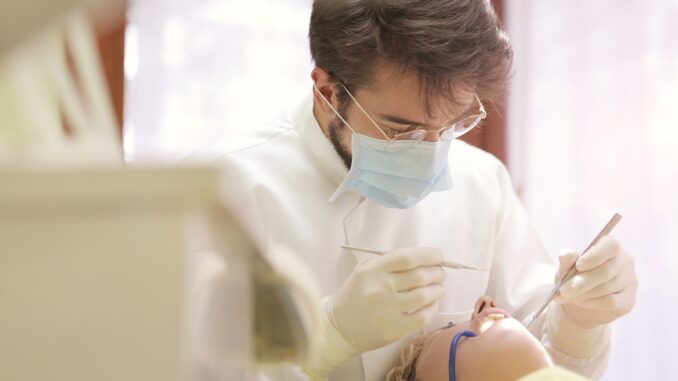 With more than 40 million Americans getting their teeth whitened, it clearly indicates the importance of dental work in the United States. No doubt, dentist visits leave you with a hefty bill and your insurance does not cover any type of cosmetic procedures, including teeth whitening. So, specially curated dental plans can be of great help. Since whitening can be a big investment, availing of a dental plan can get you a discount on the service.
Like insurance, dental savings plans too have a panel of participating dentists who offer their services at reasonable prices to the plan members. There are multiple plans available, which include different dental solutions. You can pick any as per your needs and start using it right away. If your plan has a teeth whitening service included along with other cosmetic dental procedures, you are sure to save a lot of money. There can be cases in which your dentist may evaluate your situation first and prescribe or recommend you OTC whitening solutions, which can be another excellent way to save money on such cosmetic procedures.
One of the biggest advantages of getting your teeth whitened under a dental discount plan or dental savings plans is that there are no limits to the discount given, which means you are allowed to save more. As teeth whitening involves a number of visits, the results achieved will be faster and more noticeable than any other at-home solution. Also, with a discount plan, your overall out-of-pocket expense on teeth whitening would be much lower as you will be charged only what's listed on your membership's fee schedule.

Is teeth whitening a cosmetic or a restorative procedure?
If your dental condition is alright and all your teeth are functioning well, then teeth whitening comes under an entirely cosmetic process. But there are also certain exceptions to this. If the process is paired with some other processes, then it won't be a completely cosmetic process. Restorative processes like implant, bridge or root canal when combined with teeth whitening, will be considered restorative processes. But it is also advisable to talk to your dental plan company before opting for this so that everything is cleared beforehand.
The cosmetic procedures are normally not covered by insurance then how do dental plans cover them?
Cosmetic dental procedures include services like teeth whitening, veneers, tooth shaping and gum contouring. These processes are simply meant to improve the look and appearance of your teeth and hence, dental insurance does not cover it. Also, these processes are not considered the necessary medical steps so the patients need to completely pay for these. However, enrolling yourself in a dental savings plan will offer you a range of dental services at affordable prices, which might also include teeth whitening. In this way, you don't have to run from one facility to another, seeking different dental services, and will also save more. Dental plans offer different dental services at discounted prices to their members, giving them immediate access to dental solutions from expert dentists.
Benefits of using a dental savings plan
Dental savings plans are actually customized membership plans that offer various dental services at reasonable prices under one roof. To become a member, all you need to do is to pay a reasonable annual fee and avail of the services of expert dentists at much discounted rates. It is much like comprehensive dental care at wholesale prices and only members have access to it depending on the plan they have chosen for themselves. These plans are quite different from traditional dental insurance and come without any restrictions so you can avail of any dental treatment right from teeth whitening to dental implants in your budget.
Here are some more plus points of being a member of a dental savings plan:
There are absolutely no waiting periods. You can use your dental savings plan immediately after purchasing it. Simply enroll and get access to your chosen plan to save up on your expenses.
With no annual maximums or deductibles, you get to enjoy year-round discounts on different dental services. You can get yourself treated as and when required and are liable to get a discount every time.
Dental savings plans are not limited to any specific group or segment. Everybody is eligible for these plans, and the discounts are unified all across.
With transparent discounts on most dental services, dental savings plans make the most budget-friendly dental care solutions.
There are multiple dental savings plans available; you can choose one that serves your purpose right. So, you always have a choice when picking the most suitable dental plan for you.
We hope you have got the answer to your question of whether teeth whitening is included in your dental plan or not. Unlike insurance, dental plans are less complicated and let you avail of the best dental care without burning a hole in your pocket. However, no matter what your present financial situation is, teeth whitening is a big decision that requires both time and attention. So, it is always recommended to get it done by the professionals. And, if you haven't purchased a dental savings plan yet, it is time you get one to hand yourself in the right hands.