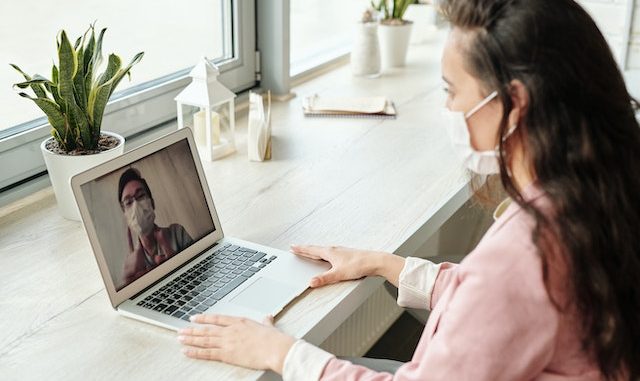 Technology has transformed modern life in recent years and now it is transforming the way mental health services are provided, too. Counselors, therapists, social workers, and even clinical psychologists are using a range of technological tools to provide mental health services to patients who may otherwise not have access to them.
Positive Rest Mental Health Clinic in New Jersey is one such facility that is expanding access to mental health services through telehealth technology.
Telehealth allows Positive Reset to deliver life-changing services to patients who desperately need them, sometimes over distance. There are multiple advantages of using telehealth services. While most patients have their own individual reasons for choosing telehealth, there are a few advantages that tend to stand out. Here are some of the most common benefits of using telehealth services to deliver important mental health care to patients. 
1. Expanded Access
One of the main advantages of telehealth services is that they expand patient access to services. It used to be that patients had to choose a provider from a short list of in-network doctors who were close to their homes. Telehealth services allow patients to receive care from any provider in their network, regardless of the provider's location. 
Access to telehealth services also allows patients to receive care from the comfort of their own homes. Many patients who lack transportation or access to public transportation can still enjoy the benefits of mental health services from the highly trained staff at Positive Reset. This means that patients who live in rural areas and would normally not receive treatment at all can enjoy the benefits of receiving mental health services from a professional.
2. Treatment Privacy
Another big advantage to participating in telehealth services is the treatment privacy patients get to enjoy. There is a terrible stigmatism associated with mental health services and it often prevents patients from seeking care. Potential mental health patients often avoid getting treatment for fear of being associated with a mental health facility and the negative connotations that accompany this type of care.
Not only do telehealth services expand care to more people who need it, but it offer a modicum of privacy that you can't get visiting a brick-and-mortar facility. Utilizing teleconferencing tools like smartphones and apps can ease anxieties and dispel patients' misplaced embarrassment over treatment. Patients are more likely to accept much-needed treatment in the privacy of their own homes. 
3. Convenient Services
Telehealth makes mental health services more convenient. Patients can wait an average of 20 days or longer to see a mental health provider after making an appointment. This unnecessary waiting game puts patients' health in jeopardy. Telehealth services remove many of the barriers that prevent patients from getting the mental health care they so desperately need. There are a range of tools to ensure patients have adequate access to care and telehealth services offer much quicker access to care.
Patients can choose to use apps, email, chat rooms, video conferencing equipment, and more to get the care they need. This makes it much easier to schedule and receive care between work and family responsibilities like childcare. Patients can even receive care while traveling, so there is no need to miss important appointments during a plan of care. Whether you are traveling for work, or your family is going on vacation, telehealth services can allow you to continue the mental health services that are so vital.
4. Cost Effective
Mental health services can often be cost-prohibitive for many patients who desperately need the care. Telehealth services are much more cost-effective than in-person services at a brick-and-mortar location. Access to mental health professionals is expanded across geographic locations regardless of access to transportation. Telehealth services do not require as much overhead, so they often cost less than traditional services.
There are no added childcare or transportation expenses to allow patients to receive essential care at a professional facility like Positive Reset. Patients no longer need to take time off work, have someone sit with elderly parents, or neglect their own mental health. They need nothing more than internet services, a quiet place, and some technology to get the essential care that can improve their daily life.
Give Telehealth Services A Try
When choosing to work with telehealth services for comprehensive mental health care, it is essential that you work with a reliable facility that has authority in the industry. You want to choose a facility that can offer a variety of comprehensive innovative mental health services for children, adolescents, and adults. They should have a friendly professional staff and a secure portal for you to receive treatment confidently and confidentially.
Positive Reset in New Jersey has experienced professionals who are dedicated to improving patient care in the field of mental health services. They are experienced in many aspects of patient care as well as telehealth services. Most facilities accept a range of insurances for mental health services and Positive Reset is no exception. However, it is still a good idea to ensure your policy covers telehealth services before making an appointment.
Call Positive Reset Today
If you or a loved one need mental health services, call Positive Reset Mental Health Clinic today. They offer a variety of comprehensive mental health services to help patients embrace positive change and live their best lives. Positive Reset offers various telehealth services that are second to none, allowing patients the privacy and convenience of receiving care at home. Choosing to utilize telehealth services to receive mental health care from Positive Reset is cost-effective and confidential.
They have experienced professionals who are licensed to work with children, adolescents, and adults in a compassionate and understanding community. Emotional growth and healing services should be available to everyone regardless of geographic location, age, or access to transportation. Supportive professionals can help patients develop new coping strategies, manage anxiety, or address their individual needs to help them live their best lives. Telehealth services mean you have no reason to put it off another day. Take the first step and call Positive Reset Mental Health Clinic today.