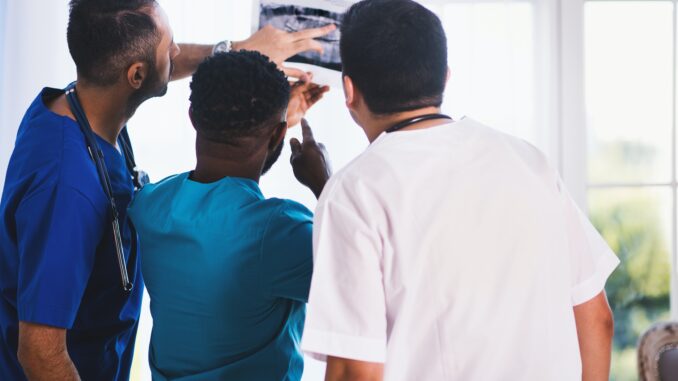 Radiology medical billing is a complex process that requires a lot of attention. It involves knowing the correct codes, following guidelines set by insurance companies and review of all documents before submitting a claim.
In order to make a radiological service reimbursed, it has to be billed in accordance with CPT codes and anti-markup payment limitations. Often there are coding errors and human errors, which lead to claims denials.
Improved Collections
In a world of rising costs, declining reimbursements, and shifts in payer mix, radiology practices are facing a variety of financial challenges. To ensure that they can survive and thrive, they need to keep their revenue flowing through effective billing procedures.
The radiology medical billing process can be complicated, but by understanding key indicators and factors that affect collections, practices can take steps to improve their processes and increase revenues. The Radiology Business Management Association publishes a survey every year related to these key financial indicators.
Practices can use this information to benchmark their billing staff and improve their performance in the future.
Having a streamlined and automated collection process can make a big difference in collecting payments from patients. It can also help your staff manage patient payment requests more efficiently, reducing time spent on administrative duties. By implementing a robust solution, you can automate late fees, track past due bills, and more. It can save your practice a lot of money on staff resources, and increase your overall collections rate.
Enhanced Patient Care
Radiology is a critical part of modern patient care. It encompasses all levels of diagnostic imaging services including specialist radiologist interpretation, consultation and intervention. When radiology is optimally utilized, it is not only a key contributor to healthcare systems and economies, but also to patient and family welfare.
Enhanced patient care can be achieved through efficient access and waiting times, as well as the use of advanced technology. Using technology to streamline scheduling and registration processes, for example, can dramatically improve patient access to services, reduce wait times for examinations, and enhance work flow.
Similarly, frontline staff who provide patients with scheduling, registration, and patient intake information should be trained in customer service delivery. This training would enable them to deliver a consistently high level of service to patients, regardless of the complexities of patient situations that arise during the course of their encounters with the radiology team.
Reduced Claims Denials
Getting error-free claims submitted on time is an important goal for radiology physicians. This helps improve their cash flow and minimize the operational cost of the practice. However, this process often results in delays in payment.
Insurance companies like Medicare expect all the relevant information about a patient to match their records exactly. This means any mismatch will lead to a denial and the claim will need to be reworked before it can be paid.
A good way to avoid this problem is by carefully observing patient eligibility before submitting the claim. Incorrect site of service or inaccurate insurance company details or plan information on the claim or demographic problems that occur in the registration process are all common causes for patient eligibility errors.
In addition, some types of tests and procedures require precertification before they can be performed or billed. Training staff to alert patients that these services need to be certified can help prevent the need for a denial.
Enhanced Time Management
Radiologists often put a lot of time and effort into imaging center medical billing and coding, but the demands of this work can be overwhelming. Besides, they must also keep up with the latest trends in healthcare technology and other medical procedures.
Having a good time management strategy can help radiologists focus on patient care and other aspects of their job. This will help to make their work less stressful and more efficient, allowing them to deliver quality care services faster.
One of the best ways to achieve enhanced time management is by using a radiology information system (RIS). RIS is a system that stores and manipulates patient information and works with picture archiving and communication systems (PACS) to streamline workflow.
Radiology information system (RIS) can greatly improve the time it takes to process and pay invoices by automatically filing claims. This will allow radiologists to work more quickly, which will benefit their overall productivity and revenue. It will also reduce the amount of time they spend on repetitive tasks, which can save them money.
To summarize
Your radiography practice's revenue depends on how successfully you follow up, submit claims, and get reimbursed. By utilizing experienced medical billing services, you may prevent feeling apprehensive about medical billing. If you're having difficulties increasing the efficiency and profitability of your radiology or imaging practice, you may turn to Medcare MSO, one of the leading medical billing companies in the United States. Our knowledgeable medical billers and coders not only protect your financial future, but they also save your time and money.
Call us right now at +1 800 640 6409 to learn more about how we can enhance your practice's profitability by improving your imaging billing process.