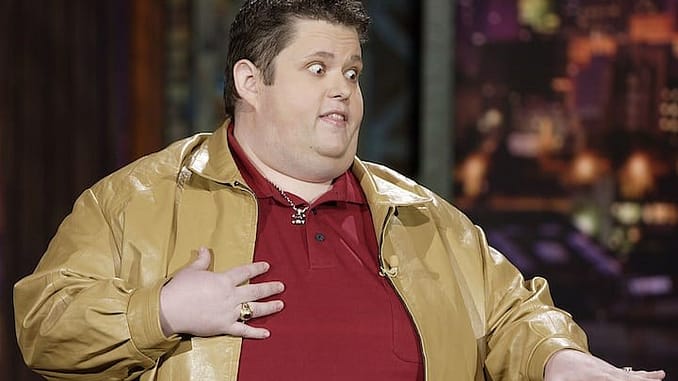 Ralphie May weight loss journey was a sad one. Not just he was extremely obese but he was suffering from multiple health issues. The popular American comedian who became a reason for laughter and happiness for many was himself suffering from multiple health problems.
You cannot even imagine how hard life can become when you weigh 800 lbs. Ralphie May weight was around 360 kgs. Maybe it was genetic but when he was 16 years old, he met an accident. Although his life was saved at that time it severely damaged his health which may have contributed to his weight gain.
Although the talented comedian is no more with us. Let's remember him with his big achievement The Ralphie May transformation. He lost more than half of his weight before his death which is inspirational for all those desiring to lose weight.
Who is Ralphie May
Ralphie May was born on 17 February 1972. He was an American stand-up comedian, writer, and actor. He is famous for his part in Whoopi (2003), Cubed (2009), and for da Love of Money (2002). At the age of 16 after his accident, he participated in a comedy competition where he won and then opened comedian Sam Kinison.
He went to Houston Texas to pursue his comedy career. after completing his education Then he moved to LA California to join the entertainment industry. After a struggle for several years in 2002, he debuted in the film For da Love of money. People started recognizing him and his career was kicked off toward success.
Ralphie May Personal life
Ralphie May was married to Lana Turner who herself is an award-winning comedian, producer, writer, director, and actress. However, both of them were facing problems in the marriage, and Turner filed for a divorce. She also wanted the custody of both of the children but before the court could finalize their divorce Ralphie died.
Ralphie May Weight Loss
As he was aging weight was impacting his health drastically. Even doctors advised him that he should consider getting gastric bypass surgery to lose weight otherwise obesity can harm him. He was facing multiple health problems.
At the age of 32 in 2004, he went through gastric bypass surgery. At the time he was 800 lbs and lost more than half of his weight which was 450 lbs. Although his weight was massively reduced still he was facing issues.
In 2011, the first viral pneumonia attacked him. Pneumonia made his health even worse. He was extremely ill due to which lost almost 40 pounds. At that moment he recovered but not fully and afterward till his death he faced health issues.
Ralphie May After And Before Picture
How Much Did Ralphie May Weigh
Ralphie may weigh around 800 pounds. Through his weight loss surgery, he lost 450 pounds. Due to his health issues from 350 pounds his weight was further reduced. However, since he was having cardiac issues still his weight was over according to his height.
Conclusion
The struggle and health problems he faced throughout his life tell us how much brave he was. He was constantly battling through health issues but he didn't give up. Although he didn't get much time to follow a healthy lifestyle due to his illness but it is a lesson for all. We all must take care of our health before its too late.