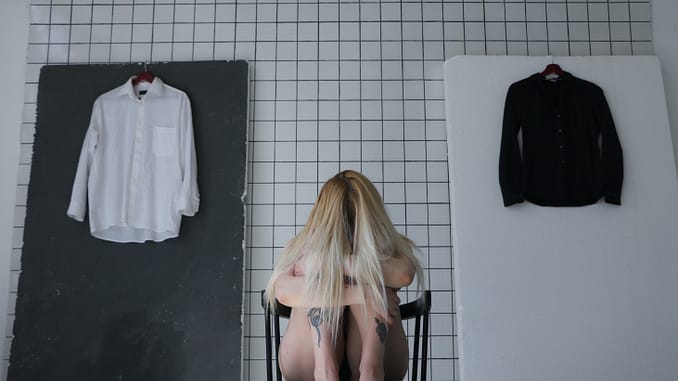 Pregnancy and delivery are important times in a woman's life. Yet, for women who suffer from a mental condition, it can be a challenging and even frightening period due to the risk of developing a peripartum mood disorder.
Up to 10% of deliveries are affected by peripartum mental illness. It can appear at any time after delivery but usually does so in the first two to three months after giving birth. Symptoms of PPD linger for more than 2 weeks. Depression during delivery is a serious condition that can have a profound and long-lasting effect on the patient, the baby, and the family. Continue reading to discover more about perinatal mood disorders.
Postpartum Depression Symptoms
Although the signs of the baby blues are more persistent and severe, they might first be mistaken for a peripartum mood disorder. They might make it difficult for you to care for your child and do other everyday duties. After giving birth, symptoms typically appear during the first several weeks. 
Symptoms of postpartum depression might include:
Intense mood swings or a depressed mood
Crying excessively
Mood swings or a depressed mood
Bonding with your newborn is difficult.
Withdrawal from friends and relatives
Excessive fatigue or lack of energy
Loss of interest and enjoyment in previously enjoyable activities
Extreme annoyance and wrath
Worrying that you're not a good mother
Considerations of hurting yourself or your child
Who Is Susceptible to Postpartum Depression
In some people, postpartum depression symptoms may be more prevalent or severe. Here are a few of them:
Prior experience with anxiety or mood problems: Postpartum depression is 30% to 35% more likely in those with bipolar illness, hopelessness, and anxiety. The same thing could happen to women who have previously displayed postpartum depression symptoms.
Family background: Postpartum mood disorders are more likely to affect those with family members who have experienced them.
Genetics: Research has shown that epigenetic biomarkers, or variations in the activity of specific genes, can identify women most prone to postpartum depression.
Treatment
Many women endure their suffering quietly, passing their difficulties off as distinct aspects of pregnancy and delivery and failing to seek help. It's essential to undergo depression therapy when pregnant. Better results for mothers and their unborn children may result from more knowledge and comprehension.
The dangers and advantages of medication should be discussed with a doctor with pregnant or breastfeeding women. The likelihood of birth abnormalities occurring in an unborn child is generally minimal. The choice between therapy and no treatment should be based on carefully weighing the possible risks and benefits to the mother, the unborn child, and the nursing newborn/infant.
When anxiety or depression is mild, psychotherapy without drugs is suggested as the first line of treatment, according to the instructions for treating pregnant or nursing women with severe depressive disorder. Women with moderate to severe depression or anxiety should be treated with antidepressants as the first line of defense.
How Much Time Does Postpartum Depression Last
In one research, three years after the birth of their children, 25% of participants were still showing signs of peripartum mood disorder. Another justification for rapid evaluation and treatment is this.
You and your spouse will benefit significantly from building a support system for yourselves. Also, maintaining your mental well-being can help you cope better as a parent, husband, and caregiving.