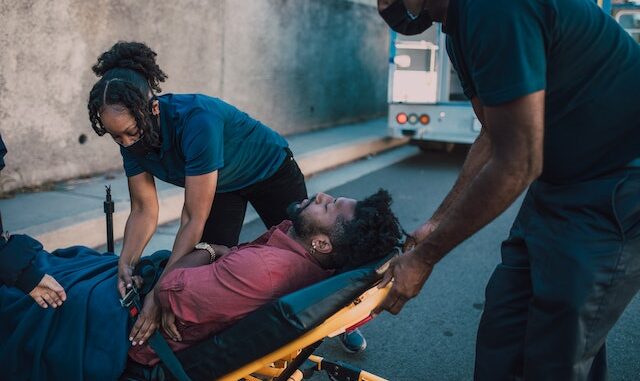 Patient access to care is a crucial part of chronic care management plans. It should be consistent and reliable to ensure effective wellness efforts. However, it's often impeded by transportation barriers.
Non-emergency Patient Transport Service (NEPTS) is one of the ways to transfer people in poor health or with injuries carefully and appropriately. While cars and taxis can be among the options, they can be medically inappropriate.
What's a NEPTS?
Non-emergency Patient Transport Service (NEPTS) transfers people with any medical condition or injury that requires transport. Due to their medical conditions, they can't travel by public transport or any other means to go to their healthcare appointments.
However, NEPTS is different from an ambulance. As the name implies, people who use this transportation don't need urgent medical care and don't have life-threatening injuries. However, they still have medical needs that everyone should be careful about.
Who Uses NEPTS?
NEPTS provides safe and professional non-emergency transport to:
non-emergency injured workers;
frail and elderly;
people whose condition requires additional medical support when travelling;
people who find walking difficult; and
parents or guardians of the children who are being transported.
For example, NEPTS is recommended for people who:

Need continuous monitoring while being transported
Use a wheelchair which can't get into a standard vehicle
Use complex medical equipment, like a ventilator
With NEPTS, they can safely and appropriately travel to their healthcare appointments, including:
hospital, doctors, or clinical visits
daycare
outpatient appointments
planned admissions
hospital discharges
inter-hospital transfers
end-of-life transfer
Why Use NEPTS?
NEPTS provides safe and professional transport for patients with medical needs who don't need immediate emergency care. It typically has access to everything a person with medical needs would need to be comfortable and safe.
Since almost everything is provided in NEPTS, patients or their caretakers don't have to rent or purchase necessary medical equipment for simple medical transport. There are even medical attendants in NEPTS who understand how to professionally take care of and get clients to their destinations safely.
Does The NHS Cover NEPTS?
Yes, the United Kingdom's National Health Service (NHS) covers NEPTS. However, it's not for everyone. NHS-funded patient transportation prioritises patients' who need safety, safe mobilisation, condition management or recovery while travelling.
Specifically, a patient can likely qualify for NEPTS if they meet one or more of the following criteria:
Have medical needs;
Have cognitive or sensory impairments;
Have significant mobility needs;
Travelling from or to in-centre haemodialysis;
Have raised safeguarding concerns; and
Have wider mobility or medical needs, resulting in missed or severely delayed treatment or discharge.
Is there Any Issue with the NHS's NEPTS?
While the NHS is universal healthcare, it doesn't offer universal transport service to all people who need healthcare access. Even those with medical conditions can be ineligible because the NHS doesn't prioritise their medical conditions.
The good news is that the NHS has revised the national framework for NEPTS. It has five components, including improvements on:
consistent eligibility;
transport support;
transparency on performance;
sustainable transport;
procurement and contracting.
These five components are meant to support the NHS in becoming consistently more fair, responsive, and sustainable on NEPTS. Still and all, not all citizens are satisfied with it. As a result, they opted for private insurers that offer NEPTS coverage.
Europe vs North America's NEPTS
When it comes to intercontinental comparisons, the questions are: does medicare cover transportation? Or does North America do non-emergency patient transport better than Europe?
First of all, the United States uses the term non-emergency medical transportation (NEMT). Its federal government has mandated that NEMT should be provided. However, the states can decide how. Most of them adopted the brokerage model. It's where the state pays a broker (company) to organise service providers and connect them with users.
Medicare, the US's health insurance program, covers non-emergency transportation, just like the UK's NHS. It's under their coverage for ambulance services, according to Assurance. The patient's primary care physician should write an order stating that non-emergency transportation is necessary. 
Patients can only request non-emergency transport within a certain period and parameters. Otherwise, the patient pays 100% of the ride services out of their pocket. Despite these, North America is still the top global largest market for medical transportation, followed by Europe.
Currently, patient transport services in the UK are undergoing significant changes and challenges, particularly experiencing a clash of priorities between costs and patients. There's even a public campaign called "Sick of Waiting" that demands new regulations to improve the quality of the NHS's patient transport services since people's health outcomes are at stake.
Final Thoughts
If you're reluctant to seek help with professional NEPTS due to financial fears, don't be. First, compared to taxi fares, it's actually among the most cost-effective options. Second, it can be covered by insurance. More importantly, it provides safe, comfortable and professional patient transport for your loved one's non-emergency healthcare appointments and visits.