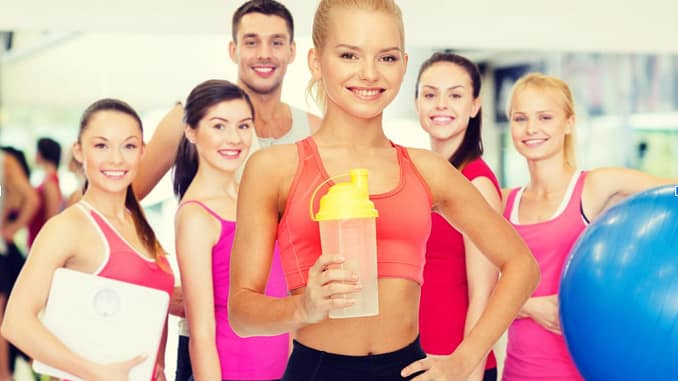 Are you passionate about sports, fitness, and nutrition? Ever felt the rush of excitement as you lace up your sneakers for a workout, fueled up with the right kind of diet? Now, imagine turning that passion into a career!
If you're itching to dive headfirst into the world of sports nutrition but don't know where to start, a hands-on internship might just be your golden ticket. Buckle up as we explore how sports nutrition internships in this fascinating field could be the first big leap toward your dream career! Continue reading!
Research, Research, Research: Finding Your Perfect Fit
Before you start applying, take some time to research different organizations, sports teams, fitness centers, or nutrition clinics offering internships. Look into their core values, the projects they're involved in, and the professionals you'll be working with.
It's crucial to find a place where you not only learn but also feel inspired and supported. You can go to websites like https://www.americansportandfitness.com/products/sports-nutrition-certification to become a certified sports nutritionist from a reliable and supportive organization.
Prepare to Shine: Crafting a Standout Application
As soon as you find the ideal sports nutrition internship, it's time to make an application that stands out. Make sure that your cover letter and resume highlight any relevant coursework, volunteer work, or certifications that have to do with sports nutrition. Don't forget to show how excited you are about the field and why you want to make a difference in athletes' lives through good nutrition.
You should also be ready for interviews. As you prepare for the interview, think about the skills and personality traits that make you a great fit for the internship. Potential employers will remember you for a long time if you show confidence, enthusiasm, and a real interest in the job.
The Power of Hands-on Learning: Gaining Practical Skills
It's not enough to just be smart in books. Consider doing an internship in sports nutrition to get experience in the field. Learn how to plan meals, give supplements, and give dietary advice by working with experts. See how personalized nutrition plans affect athletes' sports performance in real life, which is an invaluable experience.
You could work with athletes, fitness fans, or people who do research and product development, for example. Get better at sports nutrition and find your passion.
Networking: Building Connections That Last a Lifetime
Imagine that you are an intern working with the top sports nutrition professionals and you are talking about the newest supplement trends in a casual way. That talk could lead to your dream job, you have no idea. By doing an internship in sports nutrition, you can meet professionals, mentors, and other interns, which can help you get that dream job.
Building real relationships is what networking is all about, not just business cards or LinkedIn connections. Make a strong impression by showing off your skills, work ethic, and passion. Your internship supervisor could end up hiring you or putting you in touch with a great job opportunity.
Seizing the Future: How Sports Nutrition Internships Shape Your Career Path
Don't forget that sports nutrition internships aren't just about what you can learn. They're also about what you can give.
Take the initiative, ask questions, and show that you're ready to take on duties. Being proactive and involved will help you make a lasting impression and improve your chances of getting a good internship.
So, go ahead, research, apply, and prepare to shine – this will bring you one step closer to a rewarding career in the industry!
Want to learn more? Don't forget to explore our other articles before you leave!