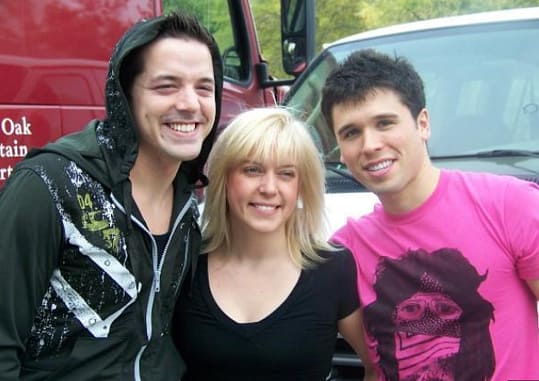 If you are a 90s kid or you were a little kid in early 2000 you may remember the Canadian TV series known as Doodlebops. It was very popular not only among children but also people of all ages because of the colorful characters. It gives new recognition of the culture due to makeup and costumes. Also just like any other kid series, it was a little creepy. Doodlebops only lasted for three seasons but it got so popular that even today the characters are seen in memes and gifs.
The series was cancelled in 2007 but in 2010 a new series known as Doodle Bops Rockin' Road show was aired on television. Fans always have a curiosity to know about the cast of Doodle Bops because, with so much makeup and cosmetics, they can barely recognize the actors without their get-up.
What Was Doodle Bops
If you missed the series Doodle Bops when it became so much popular, let us give you a sneak peak of the story of this series. Doodle Bops was the name of a group of children's bands in the series and they also had an animation element. The show had different scripts in which the caste used to dance and teach different life lessons to children. To make the show attractive for children the cast had different costumes with colorful makeup to give the appearance of cartoons. The songs sung in the series were also released as albums.
The Cast Of Doodle Bops Now
Doodle Bops was a blessing and curse to the star cast of the series. On one hand, they become so popular that they are used in memes and gifs. People recognize them by their costumes, wigs, and makeup but on the other hand it is hard for them to create their own image as they have been singing and dancing in colourful costumes just like cartoons. Once actors perform this kind of a role they hardly get serious roles in other shows.
Deedee Doodle (Lisa Lennox)
Lisa Lennox started her career as the lead actress in the series Doodle Bobs. She was born and raised in Ontario. The actress did not get much popular roles after the series but she is active on her Instagram. She is enjoying Motherhood with her two children.
Moe Doodle (Jonny Wexler)
Just after completing High School Jonny decided to try his luck in acting. Among all the other actors in the cast of Doodle, he is the only one who successfully continued his acting profession. After the series, he has worked in many short films as well as been a part of theatre work. He is working hard to make a comeback in the television industry.
Rooney Doodle (Chad McNamara)
After playing the role of Rooney Doodle in the series, Chad did not get anyway opportunity to appear on the screen other than a small role in one of the episodes of Queer in 2005. According to resources, he has been working as a professor in music theatre at St Lawrence College. Lisa and Chad appear to be good friends if you look at their social media. Chad is a father of a baby boy and he enjoys spending time with his son. He is quite active on his social media.
Bottom Line
If we look at the cost of DoodleBops without makeup surely we cannot recognize them. The television series that was made for children has colorful makeup, costumes, and wigs. It sometimes looks creepy to adults and even causes a lot of hurdles in the professional careers of such actors. Doodle has left a mark on the careers of actors who part it. While singing and dancing on songs for children they could not get the opportunity to show their actual acting skills. That's how the story of the cast of Doodle ends.